Ephesians 6:7 – With good will doing service, as to the Lord, and not to men:
Youth Usher Meetings take place on the Saturday before 4th Sunday at 11:00 a.m.
Youth Usher Service is on the 1st,4th and 5th Sunday of every month.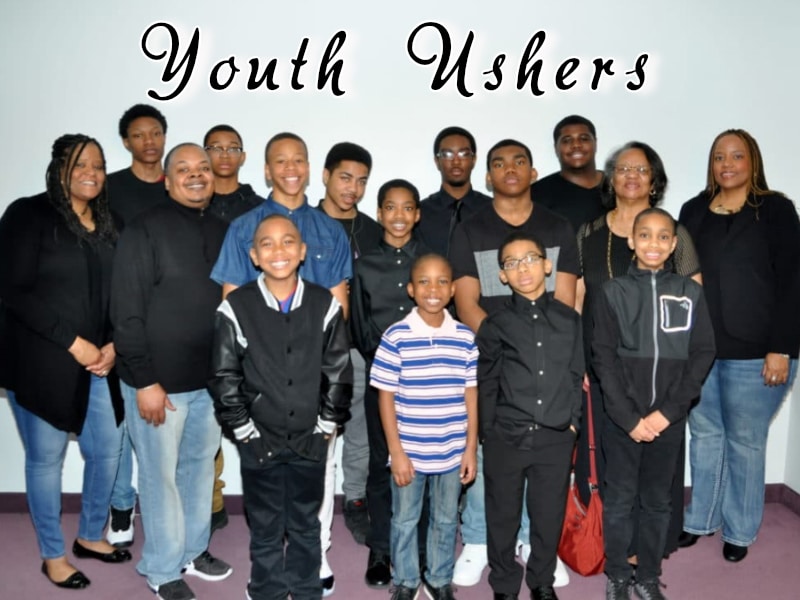 If you are willing to offer your time and talents as a Youth Usher please speak with one of the senior ushers pictured to the left.
From left to right are Sister Kim Mecks, Brother David Ervin, Sister Edna Barksdale and Sister Sonya Williams.