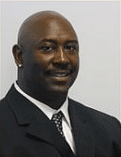 In accordance with the RCBC Church Covenant (as shown in the slide show belo), the Benevolence Fund provides for our members .
Deacon Lorenzo Glenn administers this ministry (although it is a directive for our entire Church family).
Sickness and distress is defined as having had an overnight stay in a hospital.
The Church Benevolence Ministry contributes an offering for a married member and for a single member. This benevolence can only be received once per year.
If you qualify, please notify Deacon Glenn by speaking with him or calling him @ 734-331-2494.