PRAYER FOR HEALING
Heavenly Father, I thank You for loving me. I thank You for sending Your Son, our Lord Jesus Christ, to the world to save and to set me free. I trust in Your power and grace that sustain and restore me. Loving Father, touch me now with Your healing hands, for I believe that Your will is for me to be well in mind, body, soul and spirit. Cover me with the Most Precious Blood of Your Son, our Lord Jesus Christ, from the top of my head to the soles of my feet. Cast out anything that should not be in me. Root out any unhealthy and abnormal cells. Open any blocked arteries or veins and rebuild and replenish any damaged areas. Remove all inflammation and cleanse any infection by the power of Jesus' Precious Blood. Let the fire of Your healing love pass through my entire body to heal and make new any diseased areas so that my body will function the way You created it to function. Touch also my mind and my emotion, even the deepest recesses of my heart. Saturate my entire being with Your presence, love, joy, and peace and draw me ever closer to You every moment of my life. And Father, fill me with Your Holy Spirit and empower me to do Your works so that my life will bring glory and honor to Your Holy Name. I ask this in the name of the Lord Jesus Christ. Amen
This Page Contains Info On:

1. What To Do If You Get Covid-19
2. Where To Get Tested In The Romulus Area
3. Natural Means To Prevent Covid-19
0:00 Video Intro
1:11 Use of a pulse oximeter at home to monitor oxygen saturation and possible COVID pneumonia
3:02 How to choose a pulse oximeter
3:34 Tips for using a pulse oximeter
5:35 Who qualifies for monoclonal antibodies (bamlanivimab, casirivimab, and imdevimab from Lily and Regeneron), how they work, and how effective are they?
11:11 The varying level of data/study strength for different strategies
12:55 Vitamins that may boost immune function: Vitamin D, NAC, Vitamin C, Quercetin, Zinc, Vitamin K-2, Magnesium
18:27 The importance of adequate sleep (Melatonin discussed)
21:57 Core body temperature elevation (the data on hydrotherapy and sauna use)
35:11 Isolation strategies at home: ventilation, HEPA filtration, mask-wearing
37:32 Summary of strategies to consider if testing positive for COVID 19
---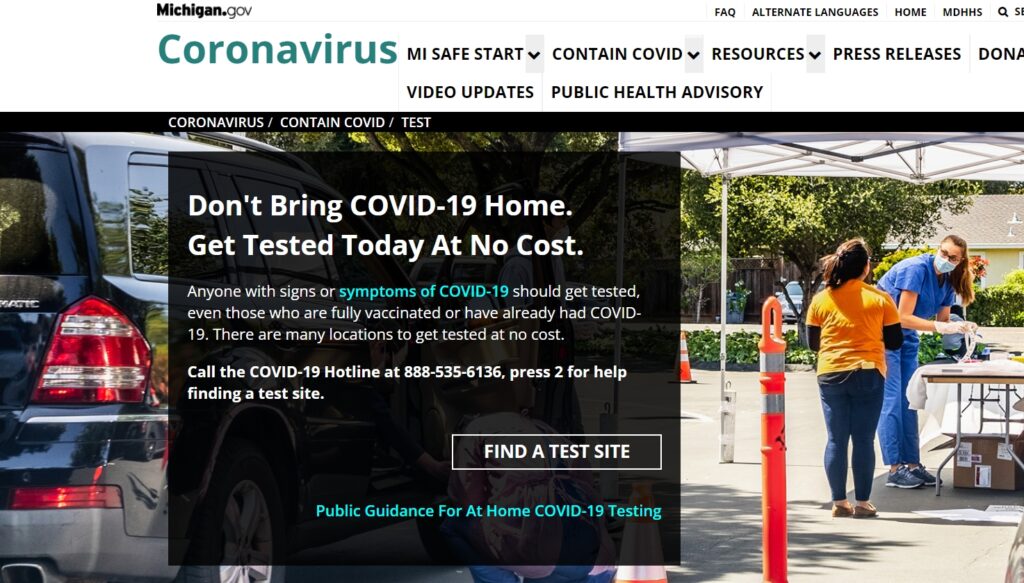 Click Above To Find Romulus Area Testing Centers Listed With State of Michigan
---