RCBC Outreach Ministries
THS of Wayne, Skilled Nursing Center,
Sunday service takes place at 2:00 pm
Pictured to the right are Outreach Ministers, Mike and Len Collie and Jimmy and Anita Mallet.
Mission Statement
We band ourselves together as a body of believers in Jesus Christ that is personally committed to sharing the good news of salvation to lost mankind.
"And I heard the voice of the Lord saying, "Whom shall I send, and who will go for us?" Then I said, "Here am I! Send me."
Isaiah 6:8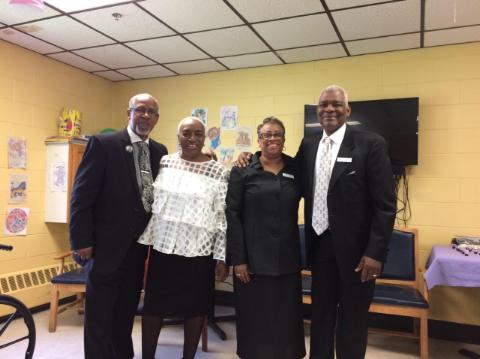 Blessed be the God and Father of our Lord Jesus Christ, the Father of mercies and God of all comfort,
4 who comforts us in all our tribulation, that we may be able to comfort those who are in any b]consolation also abounds through Christ.
6 Now if we are afflicted, it is for your consolation and salvation, which is effective for enduring the same sufferings which we also suffer. Or if we are comforted, it is for your consolation and salvation.
7 And our hope for you is steadfast, because we know that as you are partakers of the sufferings, so also you will partake of the consolation.

2 Corinthians 1:3-7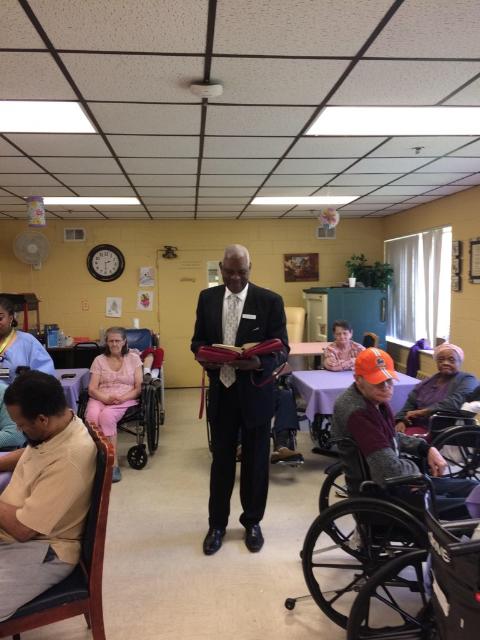 Jesus said unto her, I am the resurrection, and the life: he that believeth in me, though he were dead, yet shall he live: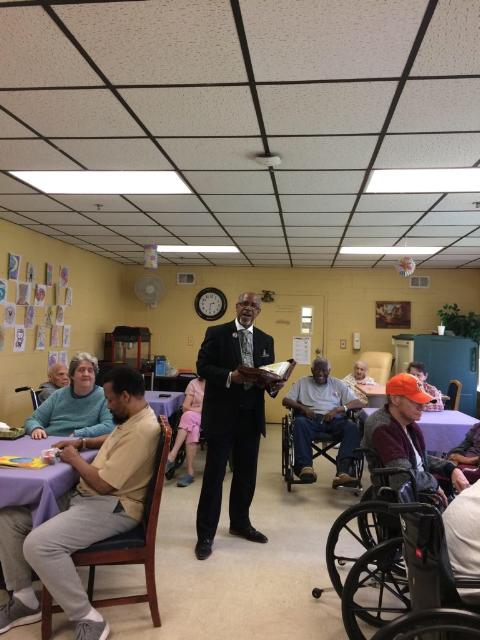 The Sheep and the Goats
31 "When the Son of Man comes in his glory, and all the angels with him, he will sit on his glorious throne. 32 All the nations will be gathered before him, and he will separate the people one from another as a shepherd separates the sheep from the goats. 33 He will put the sheep on his right and the goats on his left.
34 "Then the King will say to those on his right, 'Come, you who are blessed by my Father; take your inheritance, the kingdom prepared for you since the creation of the world. 35 For I was hungry and you gave me something to eat, I was thirsty and you gave me something to drink, I was a stranger and you invited me in, 36 I needed clothes and you clothed me, I was sick and you looked after me, I was in prison and you came to visit me.'
37 "Then the righteous will answer him, 'Lord, when did we see you hungry and feed you, or thirsty and give you something to drink?38 When did we see you a stranger and invite you in, or needing clothes and clothe you? 39 When did we see you sick or in prison and go to visit you?'
40 "The King will reply, 'Truly I tell you, whatever you did for one of the least of these brothers and sisters of mine, you did for me.'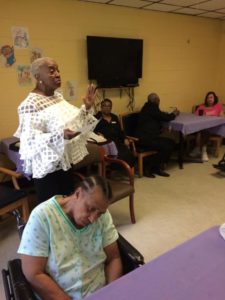 Online Review of THS
"THS of Wayne is a great place to work. The management cares about the staff and are willing to work with your schedule. They start all kinds of programs and really care about the residents and staff."
And Jesus came and said to them, "All authority in heaven and on earth has been given to me. Go therefore and make disciples of all nations, baptizing them in the name of the Father and of the Son and of the Holy Spirit, teaching them to observe all that I have commanded you. And behold, I am with you always, to the end of the age." Matthew 28: 18-20