2 Timothy 3:16
– All scripture [is] given by inspiration of God, and [is] profitable for doctrine, for reproof, for correction, for instruction in righteousness:
Adult Sunday School is held every Sunday in the Church Sanctuary from 9:30 to 10:45 a.m.
Please join a lively discussion as we examine God's plan for our lives.
See Deacon Jason Malloy for more
information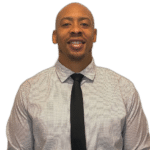 Everyone (members & visitors) is invited to participate.