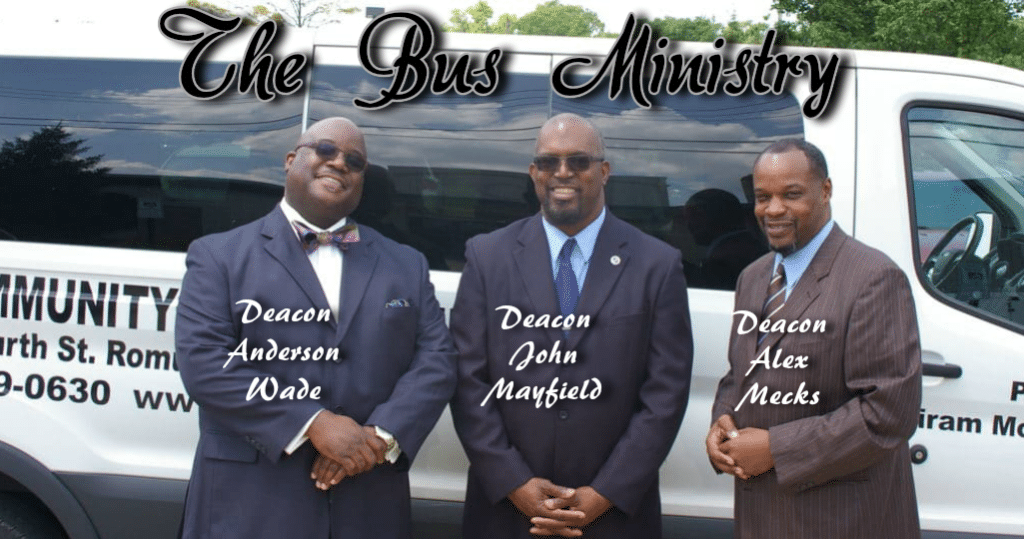 The Bus Ministry picks up and takes home the RCBC members who request a ride to service. They also transport our members to church events and outings.
The bus is able to accommodate the handicapped and wheelchair using riders. This ministry is truly a blessing to our members.
We are in need of more drivers. You don't have to be a Deacon. You just need a mind to serve along with a good driving record! Please contact any of the drivers shown above if you are willing to give your talents to the Lord in the Bus Ministry.