Voices of Love Chorus
Minister of Music
Rev. Tony Respess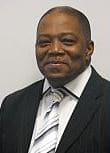 The Voices of Love sing on the 3rd Sunday of every month. :They also sing with the Mass Choir on the first Sunday of each month.
Voices of Love rehearsals take place 2 Thursdays before the second Sunday.
New members are invited to join. Please see Rev. Respess for any questions.