Planning & Preparing For Your Career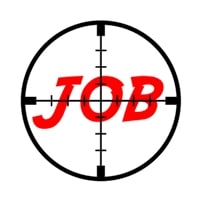 25 Job Hunting Facts You NEED To Know
This document lays out answers to many of the questions you need to ask before you
start your life changing career quest. READ THE QUESTIONS CAREFULLY. Understand
the warnings, traps and scams that are in your path. Consider the options you are
presented with and be prepared for the problems that arise. Many of these articles
concern answers to questions you had never thought to ask. I pray that this resource
may both bless and guide you in your move forward in life.
Sincerely,
Deacon Bob
The Secrets To Acquiring The Skills You Need To Be A Success
You will never change your life until you change something you do daily", said by the popular televangelist Mike Murdock. Once you arrive at the torturous decision of changing your career, do not waste more time dwelling on the rationale behind this decision.
The Tools To Have A Career You Are Passionate About
In this book, you will learn the tools that you can use for discovering your career. Whether you are just starting to make a decision or you have been wanting a change in your career, such tools will always keep you on the right track, which can let you achieve success in your chosen career.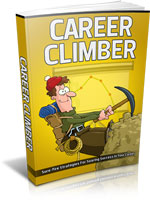 Career Climber – Sure-fire Strategies For Soaring Success In Your Career
– You will find the career you've always dream of and passionate about!
– Learn killer strategies to get notice by your boss and bring your career to the next level!
– Master the essential 'MUST HAVE' skills that all celebrity employees possessed!
– Effective presentation and public speaking tips that make you stand out!
– How you can position yourself as a reputable employee and get selected to work on important projects!
– And so much more!
How to Successfully Choose the Right Career for Your Future
How do you know what career to choose? That's why you're reading this book. We can help guide you toward the perfect career for you. We'll provide guidelines for you to consider
and questions that you need to ask.
The career of your dreams could be right around the corner and it's time you went after it
!
A Professional Approach To Resumes And Cover Letters
Employers are forever on the lookout for the resume that jumps out at them. Not in terms
of being fancy and pretty to look at. Employers are looking to be impressed! Reading
your resume, they want to be able to feel that YOU are the right candidate for the job.
They want to be able to do this before ever setting eyes on you!
Tall order, right? You betcha it is!
The very first step in landing that ideal job is to write an

ideal resume

and

cover letter

.
Without those two most primary of introductions, there most likely won't be a first
interview! Let's get started selling yourself.
Job Search Tips from FORTUNE 500 Recruiters
"Wouldn't it be great if you could sit down with a bunch of Fortune 500 recruiters and
find out what the hell they're looking for from job candidates? Well, read this book."
Eve Tahmincioglu
Your Career columnist, MSNBC.com
How To Ace An Interview-

VIDEO
Being prepared and practicing the questions your likely to be asked is the key to getting the job of your dreams. This video goes in depth about what you need to know.
How To Write A Rockstar Resume-

VIDEO
In just a few minutes from now, you too will discover the secret ingredients of a winning resume which 99% of all job-seeker will never know…
Learn exactly what most employers are looking for and how to make yourself stand out among the 100's or even 10001's of other job applicants. Secret tips and techniques to get your resume noticed and get your phone ringing for job interviews.