Dressing For The Interview (Men)
The Trinity knot is a great style for an interview. The creator of this video has a YouTube channel with over 100 ways to tie your tie. Check it out here:
Every one looking to find a job should learn how to put on a tie. Take your time checking out all the different styles in the link above. Find your own style, but make sure you practice tying your favorite knot well before your interview.
This video is simple, concise and straight to the point. It tells you exactly what a man should wear to a job interview.
Dressing For The Interview (Women)
These two video's are for the ladies. Their dress code is a little more complicated than the men's.
Also included in the second video is a section on "What Not To Wear".
At The Interview-How To Be Prepared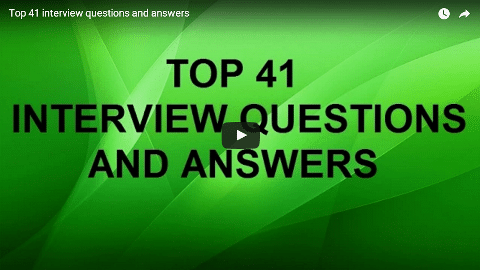 Click on the image of the video to your left.
You will be immediately linked to a special YouTube video with a great feature.
The video has a clickable Table of Contents embedded in the "SHOW MORE" section under the video.
This allows us to navigate to the exact question we need answered. There is no need to watch the entire one hour plus video.
Get Your Answers IMMEDIATELY!
ps-scroll down below the video to view the "SHOW MORE" Table of Contents.